Season 2, Episode 2: Vaping – It's Prevalent. It's Dangerous. There's Help!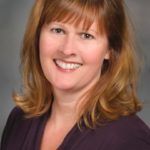 Diane Beneventi, Ph.D., NCTTP Assistant Professor, Department of Behavioral Science, Division of OVP, Cancer Prevention and Population Sciences, The University of Texas MD Anderson Cancer Center, Houston, TX.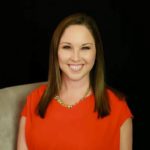 Jennifer Cofer, Director of MD Anderson's EndTobacco program.
Season 2, Episode 1: Wait! You Want Me to Talk About What, When?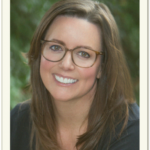 Michelle Icard (pronounced IKE-urd) is a speaker, author, and educator who helps kids, parents, and teachers navigate the complicated social world of early adolescence. Her latest book, Fourteen Talks by Age Fourteen guides readers through the fourteen essential conversations parents need to have with their kids before they start high school. Her first book, Middle School Makeover: Improving the Way You and Your Child Experience the Middle School Years, is a primer for the social and emotional changes parents and kids navigate when mid-life meets middle school under one roof. She is currently writing her third book for Penguin Random House: Eight Failures That Can Make Your Child A Success. Michelle is a CNN parenting writer and a member of the TODAY Show parenting team. Her work has been featured in The Washington Post, The Chicago Tribune, CNN, Time, and People Magazine. Her middle school leadership programs, Athena's Path & Hero's Pursuit, have been implemented at schools across the country and she speaks around the globe at schools and parenting events.
__________________________________
Season 1 Episode 10: Parenting Awes and Oh Mans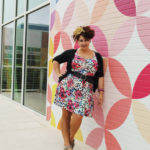 Carolyn Brown has been serving public schools in Texas for nearly two decades. She has a unique perspective that spans from being the daughter of an educator, a student, a teacher and a parent. Today, Carolyn travels all over the state of Texas and shares her Anti-Bullying/ Pro-Kindness presentation, "Hey Dude, Nice Shoes" with educators, students of all ages and their parents. Carolyn is an honorary lifetime member of the Texas PTA and a recipient of the National PTA lifetime achievement award. She lives in Austin, TX with her husband of 20 years and their two daughters.
Season 1 Episode 09: Straight to Voicemail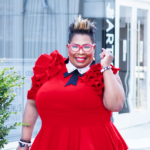 Demi Austin Thomas is a family dynamics coach and is a self-described "imperfect momma coming from an imperfect place" who regularly speaks about navigating tough times to bring families together. As a family dynamics coach, she has appeared on local and national television and hosts her own podcast, "Girl! I'm Stuck."
Season 1 Episode 08: Shelf Shock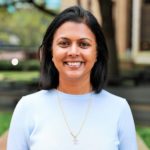 Dr. Shreela Sharma is a professor of epidemiology at UTHealth School of Public Health and co-founder of Brighter Bites. As a health professional, she strongly felt she was treating preventable diseases stemming from poor lifestyles: heart disease, diabetes, and hypertension. She saw the repercussions were devastating the community. Her love for teaching, academics, and the community led her to pursue a Ph.D. in epidemiology with a minor in biostatistics, health promotion, and behavioral sciences. Her interest is in nutrition and physical activity-based interventions to address obesity via school, family, and community-based approaches.
Season 1 Episode 07: Welcome to Tantrum Town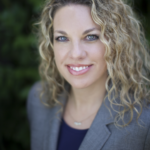 Dr. Tina Payne Bryson is a psychotherapist and the Founder/Executive Director of The Center for Connection, a multidisciplinary clinical practice, and of The Play Strong Institute, a center devoted to the study, research, and practice of play therapy through a neurodevelopment lens. She co-authored two New York Times bestsellers — The Whole Brain Child (Random House 2011) and No-Drama Discipline (Random House 2014) — among other titles.
Season 1 Episode 06: Addiction's Silent Triggers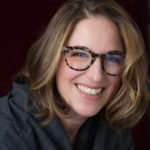 Jessica Lahey is a teacher, writer, and mom. Over twenty years, she's taught every grade from sixth to twelfth in both public and private schools. She writes about education, parenting, and child welfare for The Atlantic, Vermont Public Radio, The Washington Post, and the New York Times and is the author of the New York Times bestselling book, The Gift of Failure: How the Best Parents Learn to Let Go So Their Children Can Succeed. Her latest book, The Addiction Inoculation, is now available.
Season 1 Episode 05: Take a Vacation From Your Own Guilt Trip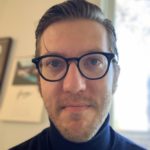 Paul L. Underwood is a writer based in Austin, Texas. He has written about parenting, fitness, style, food, drink, pop culture, and so much more for Esquire, The New York Times, Mr Porter, Men's Fitness, Texas Monthly, Spin, Paper, Ralph Lauren, Conde Nast, UrbanDaddy, and others. Learn more about Paul at http://www.plunderwood.com.
Season 1 Episode 04: Bigger Kids, Bigger Problems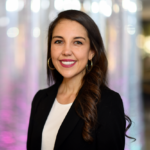 Dr. Holly Harris is a developmental pediatrician at Texas Children's Hospital Autism Center in Houston. She is a graduate of Baylor University and completed both her residency and fellowship at Boston Children's Hospital, during which time she received the Sidney Farber Chief Resident Award.

Season 1 Episode 03: Are Your Teens Vaping?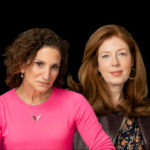 Meredith Berkman and Dorian Fuhrman (pictured, L-R) are two founders of Parents Against Vaping e-cigarettes (PAVe), which was founded in 2018 as a response to the youth vaping epidemic. Today, PAVe has grown into a national advocacy and education organization powered by volunteers. Meredith and Dorian also host the podcast Big Tobacco Messed with the Wrong Moms.
Season 1 Episode 02: Landing the Helicopter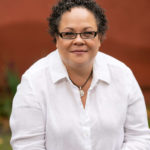 Julie Lythcott-Haims believes in humans and is deeply interested in what gets in our way. She is the New York Times bestselling author of the anti-helicopter parenting manifesto How to Raise an Adult which gave rise to a TED Talk that has more than 5 million views. Julie is a former corporate lawyer and Stanford dean, and she holds a BA from Stanford, a JD from Harvard, and an MFA in Writing from California College of the Arts. Julie lives in the San Francisco Bay Area with her partner of over thirty years, their itinerant young adults, and her mother. Look for Julie's newest book, Your Turn: How to Be an Adult, out April 6.
Season 1 Episode 01: How To Talk To Kids About Race and Racism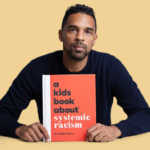 Jordan Thierry is a documentary filmmaker, activist, and storyteller. He has worked for over a decade to highlight the stories of people of color and undo the ongoing legacy of systemic racism in the US. In 2020, Mr. Thierry authored A Kids Book About Systemic Racism, which landed on Oprah's Favorite Things. About the book:
"Systemic racism is incredibly difficult to understand—even for grownups! This book was made to help kids understand what systemic racism is and how it's built into laws, schools, stories, and other institutions in a way that collectively makes life much harder for people of color."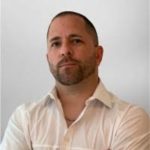 Shimon Cohen, LCSW, is a social work educator. He draws on more than 15 years of experience working with diverse populations in community-based agencies, public schools, and hospital-based psychiatric outpatient clinics. Mr. Cohen is the host of the podcast, Doin' The Work: Frontline Stories of Social Change.